Click here for the KingKong and GraysonHobby Videos
Eachine QX90C FlySky Fsi6x Transmitter FPV Racing Drone Indoor Combo with FREE Prop Guard.
Featuring the FlySky Fs-i6x 10 Channel Transmitter

The QX90 quadcopter is a improved micro Drone Racer with a FREE crash Guard. The Qx90C with the FREE Crash Guard makes the Qx90c a great indoor flyer. The Qx90C is a perfect flyer out of the box and requires no tweaks or upgrades to fly. Although we at Grayson Hobby HIGHLY suggest installing the crash guard before flying flying. The Qx90C with F3 is made for flying furiously with adequate agility. It is based on SP racing F3 evo flight controller supports Cleanflight and Betaflight, provide Acro/Rate mode, Angle mode, Air mode and more. More importantly, it is armed with an omnipotent receiver which is compatible with various protocols.
Please note the Free Crash Guard does not come on the Qx90C - Installation is required. Please watch the video as its very easy to do - Trust us :)

Weight: 49g
Size: 118*118*70mm
Flight Controller: SP RACING F3_EVO_Brush
Motor: 8520 Coreless Motor
Prop Size: 55mm
Camera: 520TVL HD CMOS 1/4 inch Camera
Video Output format: PAL / NTSC
AV Wireless Transmitter: 5.8g 25mw 32ch
Batterry: 3.7V 600mah Lipo battery
Flight time: 6 minutes

Includes:

(1) QX90C
(1) FlySky Fs-i6x
(1) Grayson Custom Crash Guard
(4) 8520 Coreless Motor
(1) F3 EVO Brushed Flight controller
(1) 5.8G VTX w/Camera antenna
(8) 55mm 4-Blade Propeller
(1) 3.7V 600mah Battery
(1) Charging cable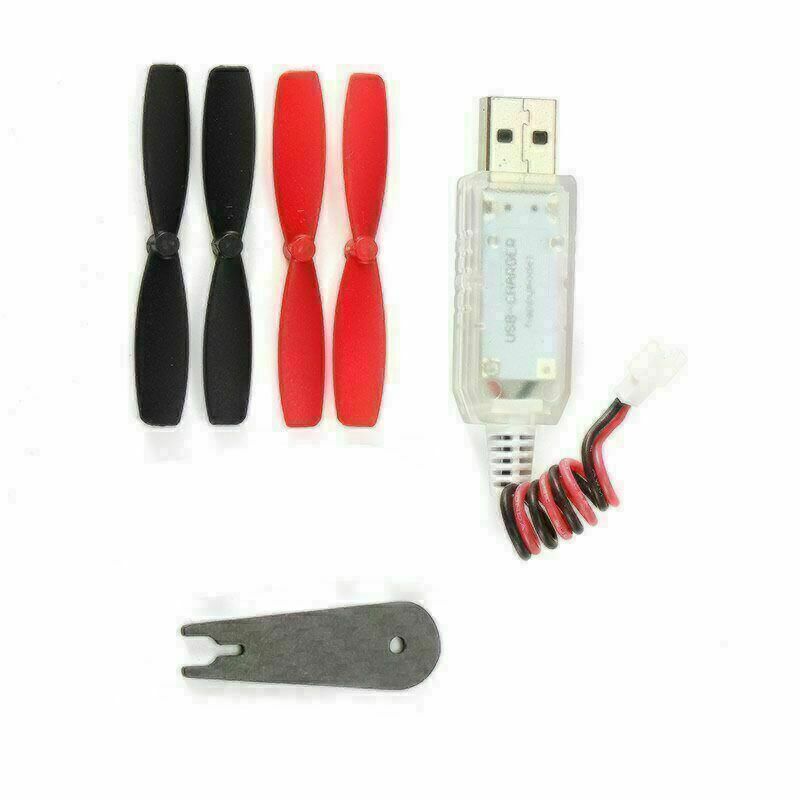 You may also be interested in the following product(s)
Regular Price: $3.99

Special Price $1.99
Customer Reviews
I'm just used to flying toy grade quads, a Syma X-11 hornet and a Hak 907, but wanted to get into FPV and hopefully racing. Wanted something to fly around the house that could also handle outside. Although the size is fine for indoors, the speed is much more than I can handle right now. I do have to say that the tune Grayson put on it is fabulous because outside, this thing has super smooth handling and does everything a 250 size race quad can do, just a little slower. However, once I get better, I have no doubt it will keep up with some of the slower full-size racers. The controller is very nice, especially now that I know you can get an optional cord that will connect to sims on your computer, but this version does not let you set timers in the software, definitely a minus. I did already crack one of the motor mounts on the frame the first day outside by having a disagreement with a telephone pole. Video is solid. The prop guard is pretty much crap, it broke, would be better and stronger if it came as 1 piece instead of 4. I immediately ordered a new black frame, but after spending an hour the first day trying to find it on flat ground with cut grass in a park when I KNEW where it landed, I ordered an orange frame for better visibility. I walked right past it many times in my search sweeps, lucky I didn't step on it. The quad could definitely use a buzzer to find it. Since I'm primarily learning indoors, I opted to get a Blade Inductrix FPV package which is MUCH better (tamer) for flying indoors, and takes a beating if you get a frame stiffener. The QX90C only awaits my skills to improve. Would definitely and probably will buy another one as a spare so I can fly back-to-back batteries. Right now I let the motors cool down for at least 5 minutes before each flight, that's on both quads. Flight time is around 5-6 minutes. (Posted on 11/7/2017)
Fun little drone (Posted on 9/2/2017)
I've been having some much fun with this quad . My fpv skills have in proved with this quad. Thanks will at grayson hobbies for the tune. Between my qx90c and my wizard 220 from grayson it's been a blast..need more batterys now..... (Posted on 9/2/2017)
A great step up from an entry quad. But! the props stink, grayson did help to fix the problem, but would suggest to include the three blade props, and have the customer buy the prop guards. Was well tuned, . (Posted on 6/7/2017)
The quad is made of cheap plastic. Frame broke inserting 3 rd battery. The solders on the board for motor plugs are junk. I ended losing one motor on first flight. I bought same kit for my daighter with flysky and hot glued hers for reinforcement before it broke. Although her camera suffered same fate. I tried resoldering the plug and it lasted for a while but lost another. I finally combined the two and my daghters is ok for now, super fast quad just poorly built. All the rest of the package is top notch. Basically i had to have two of these to make one. Eachine shame on you (Posted on 5/29/2017)
The QX90c is a very stable flyer with plenty of power for its size. It can be flown indoors but it is lots more fun to fly outside where there is room to really let it rip.
The i6X transmitter is comfortable to hold and functions well with this quad especially with the added setup that Greyson offers. I look forward to using this transmitter with my future quads.
I only rated this package at four stars because: the motors seem to move around in their pods (which was easily fixed using a dab of hot glue where the motor meets the pod), and the individual prop guards that are added to the package aren't very sturdy (broke one on my third flight) and they don't stay in place very well in a crash.
All things considered I could definitely recommend this combo to someone looking for a small outdoor fpv flyer and a decent transmitter that you can use with multiple aircraft (Posted on 2/25/2017)
I bought this this lil guy to hopefully be an indoor flyer and as something to learn ACRO mode on. WAY too fast for indoors but, I learned ACRO well enough that when I received the Wizard I had pre-ordered I was ready to go!! Flies like a dream around the yard and I am supremely happy with it! (Posted on 2/17/2017)
I bought this this lil guy to hopefully be an indoor flyer and as something to learn ACRO mode on. WAY too fast for indoors but, I learned ACRO well enough that when I received the Wizard I had pre-ordered I was ready to go!! Flies like a dream around the yard and I am supremely happy with it! (Posted on 2/17/2017)
This little quadcopter is excellent for indoor and outdoor use. I highly recommend this product and I would definitely buy it again. (Posted on 2/7/2017)