Eachine QX90C 70mm Micro FPV Racing Quadcopter with FREE Prop Guard.
Featuring the Evo F3 Brushed Flight Controller, & DSM2/DSMX compatible receiver,

The QX70 quadcopter is a improved micro Drone Racer with a FREE crash Guard. The Qx90C with the FREE Crash Guard makes the Qx90c a great indoor flyer. The Qx90C is a perfect flyer out of the box and requires no tweaks or upgrades to fly. Although we at Grayson Hobby HIGHLY suggest installing the crash guard before flying flying. The Qx90C with F3 is made for flying furiously with adequate agility. It is based on SP racing F3 evo flight controller supports Cleanflight and Betaflight, provide Acro/Rate mode, Angle mode, Air mode and more. More importantly, it is armed with an omnipotent receiver which is compatible with various protocols.
Please note the Free Crash Guard does not come on the Qx90C - Installation is required. Please watch the video as its very easy to do - Trust us :)

Weight: 49g
Size: 118*118*70mm
Flight Controller: SP RACING F3_EVO_Brush
Motor: 8520 Coreless Motor
Prop Size: 55mm
Camera: 520TVL HD CMOS 1/4 inch Camera
Video Output format: PAL / NTSC
AV Wireless Transmitter: 5.8g 25mw 32ch
Batterry: 3.7V 600mah Lipo battery
Flight time: 6 minutes

Includes:

(1) QX90C
(1) Grayson Custom Crash Guard
(4) 8520 Coreless Motor
(1) F3 EVO Brushed Flight controller
(1) 5.8G VTX w/Camera antenna
(8) 55mm 4-Blade Propeller
(1) 3.7V 600mah Battery
(1) Charging cable
Tech Edit Note (january 25th)
Please note the Eachine Qx90c BNFs DO NOT come with Free Spare Motors direct from EACHINE. The Spare motors were incorrectly added to the 1st batch of Qx90C at the factory. The Qx90C after Jaunary 25th will NOT come with spare motors. - We apologize for any inconveniece.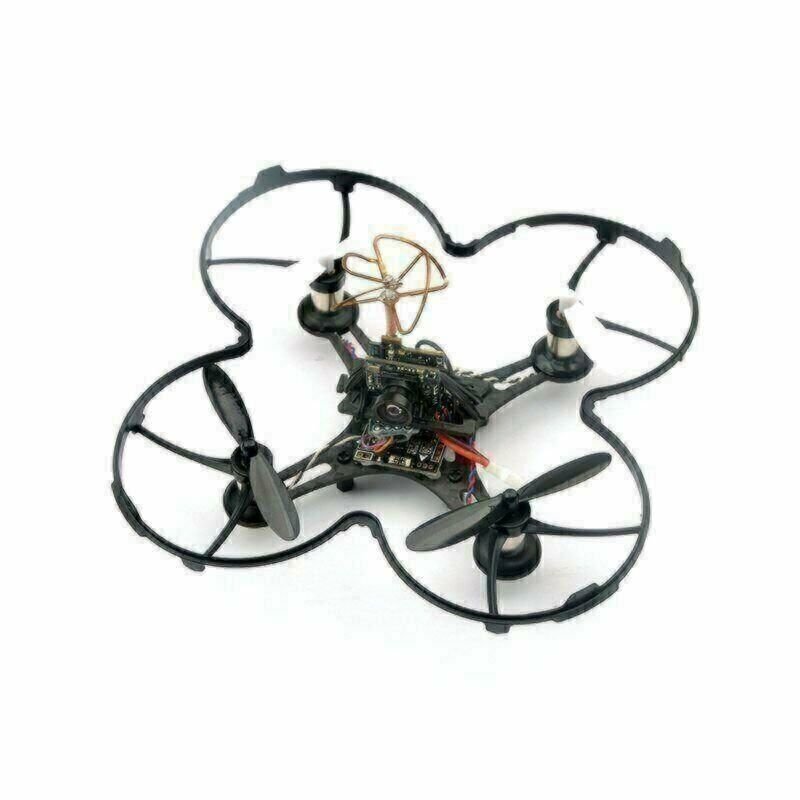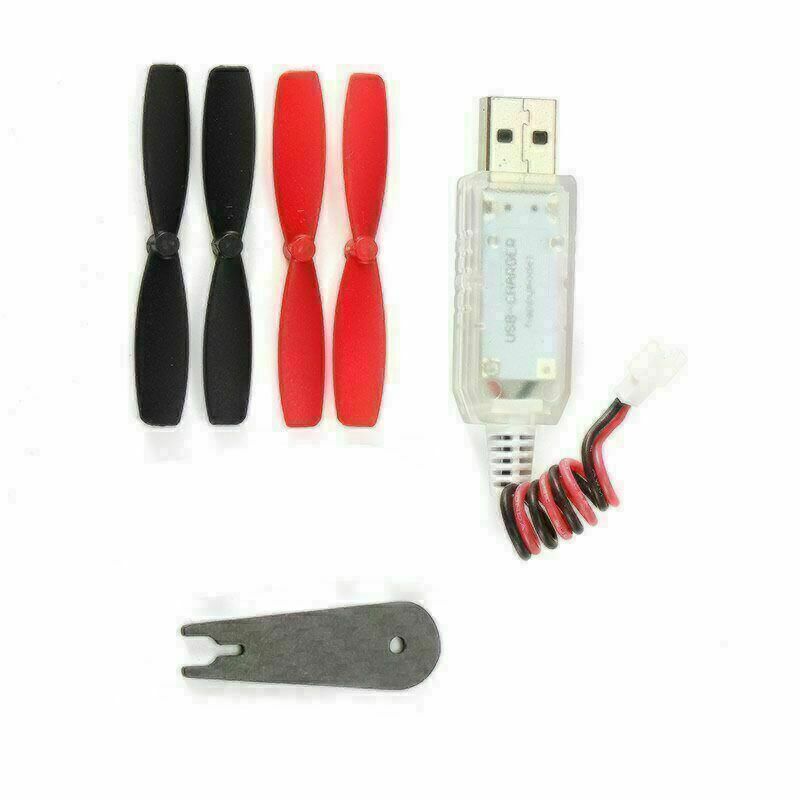 You may also be interested in the following product(s)
Customer Reviews
I love this, seriously Love this microquad its. Pretty fast for the Lil bugger! I highly recommend it if ur looking for a good 40mph micro that rips!! (Posted on 8/28/2017)
This little quad flew great out of the box. Very stable and quick, if you have a tiny home like me take it slow the walls come up quick.....as does one of my dogs(dog and quad are fine). Binding was tricky as I am used to spektrum. I have no complaints or regrets with this quad or Grayson Hobby. (Posted on 2/14/2017)
This little quadcopter is very quick and nimble, but is very delicate. Within a week, a moderate crash broke the motor socket off the board. The prop guards are very flexible and need to be constantly adjusted. If they are not sitting perfectly straight, they will rub against the props. If you hit something, it will flex enough to hit the props and pop them off. (Posted on 2/7/2017)
Best little drone for the price (Posted on 2/3/2017)