Gopro 3 | 3+ | 4 | 5.8G 600mW 40CH Race Band Video Transmitter for FPV Goggles. L600R
Super light: 7 grams

40CH with RaceBand

LED show you with frequency you are working at.

Direct connect to GoPro H3 and GoPro H3+

Working voltage 3.7V (1s)

Runtime with 500mAh lipo battery (lipo battery not inlcluded) 1.3hrs

Perfect upgrade to Phantom DJI 2-Axis and 3-Axis Brushless Gimbals.
Item Name: 5.8G 600mW 40CH Transmitter
Item NO.: L600R
Frequency: 5.6-5.9GHz
Voltage Input: 3.5-5.2V
Send Power: 600mW
Work Current: 750mA/3.7V
Work Temperature: -20~+85℃
Video Bandwidth: 8MHz
Audio Encoder: 6.5MHz
Range: 800-1000M(up to 1500m with clover antenna)
Connector: USB video conenctor(to Gopro,support Hero 3, 3+ ,4)
Antenna Connector: SMA/RP-SMA optional
Size: 40.8 x 21 x 8mm
Weight 7g
Directions Key Press:
Long Press: press and hold for 3 seconds, the band will change in following order A-B-E-F - will repeat. Always start in Channel 1 to change Bands
Short Press: CH goes 1-2-3-4-5-6-7-8 - will repeat
When ABEF LEDs are on, it is in Band R.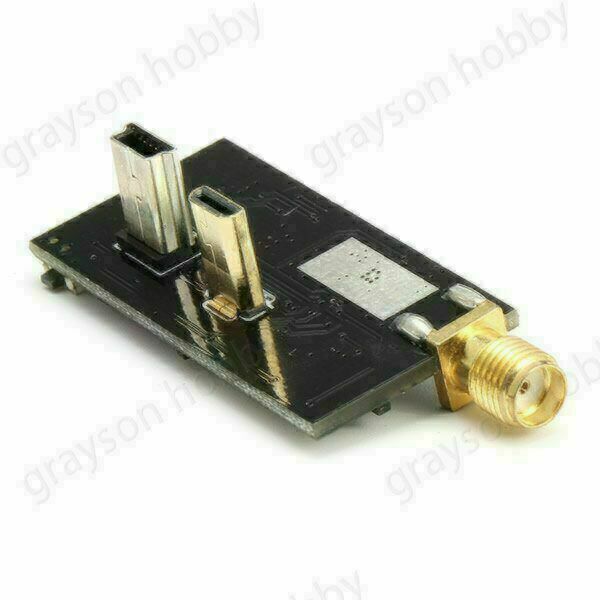 You may also be interested in the following product(s)
Regular Price: $38.99

Special Price $28.99