Diatone GT-M2.5 2.5 inch Plus - Titanium - BNF XM+
Why Purchase from Grayson Hobby? Grayson Hobby is in constant contact with the designer in which we collaborate to bring you the BEST tuning. We do not just sell, we fly, build, configure, and repair our own FPV Drone racers so when something comes up, we have the experience, knowledge, and staff to help you get back up in the air. Stay Tuned for upcoming how-to videos for this and all new Diatone Products.
FrSky XM+ Reciever Custom Installed by Grayson Hobby - Custom Flashed XM+ with RSSI so you can see your signal strength on your OSD - We feel this is extremely important, thats why we go the extra mile and flash each receiver before we solder up the quad.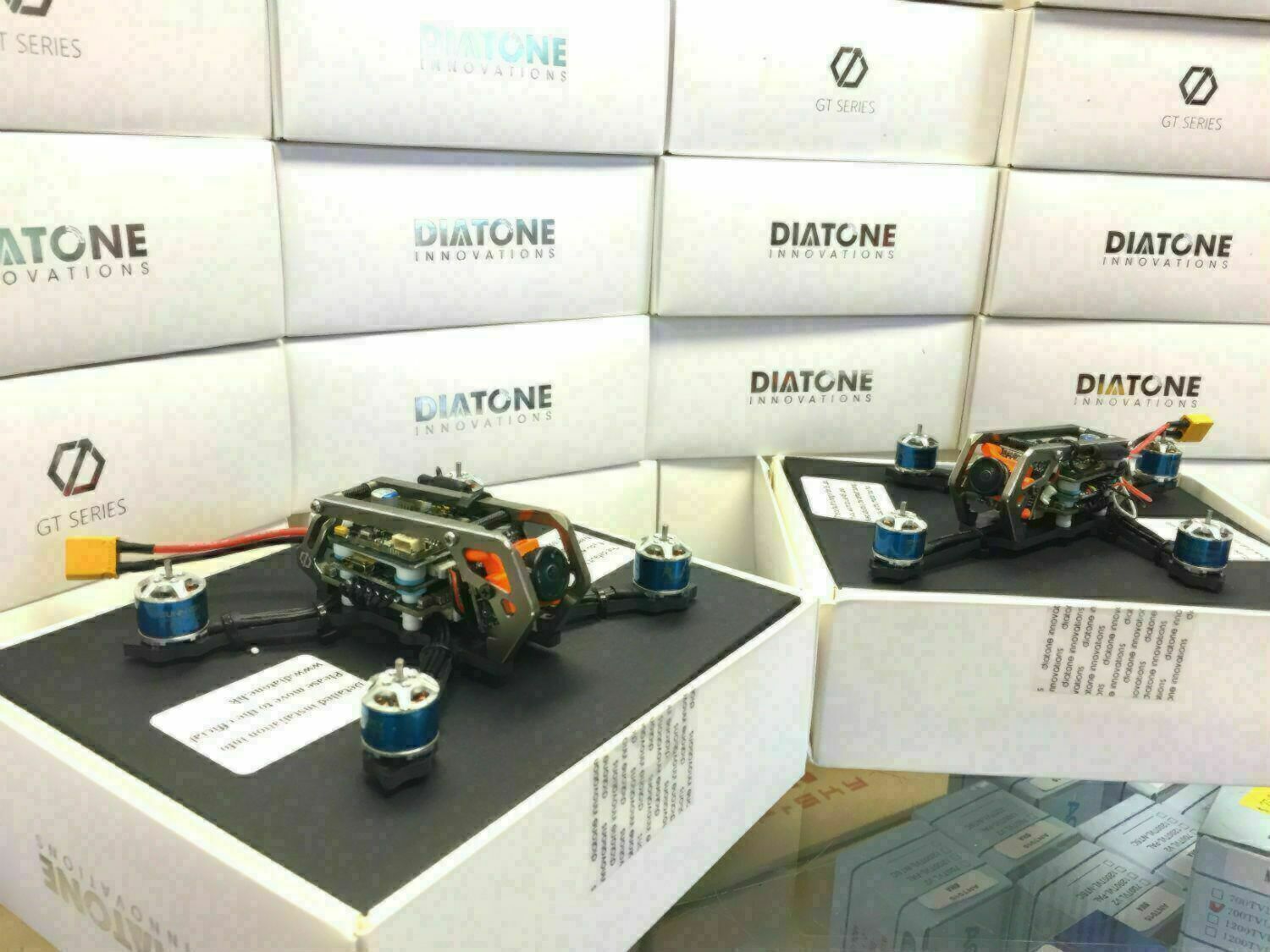 Specification:
Brand name: Diatone
Item name: 2018 GT-M2.506
Color: Titanium
Fury F4 8K flight controller: MPU6000 Six-Axis; OSD; 16M Flash; 5V 2A BEC;
Camera: Runcam micro swift
VTX: TBS unify 5V Version
ESC: F25 20A Current Sensor 3-4S
Motor: Edge racing 1106 6500KV
Propeller: 2.5 inch

Please note:
The BNF version comes without battery, charger, or remote control.

Package included:
1 x 2018 GT-M2.506 FPV Racing Drone
Recommend Batteries (From Video)
---
PIDS & Battery Selection
The default tuning is for 3S Lipo. If you want to use 4S (14.8v) you will need adjusting the default betaflight tuning. Without tuning betaflight and running on 4S, will cause the motors to run too hot and burn up - voiding the warranty
For the latest Updated PIDS,
click here to download
The Diatone Diatone GT-M 2inch Plus - Titan used the SunnySky EDGE1104 6000KV /4S, the best results for 16.8V/10.8A/205g efficient collocation of 20303 propellers, 4S 43.2A (total current) under the maximum 1:7.45 thrust-weight ratio.
You may also be interested in the following product(s)