Diatone 2018 GT M3 NP PNP Titanium V2.1
Version 2.1 Updates include:
25A ESC with Internal current sensor (no more external current sensor)
Fury F4 V2 Gyro (8k) Flight Controller
Video Capacitor
New Version V2 VTX Board and Stack
The 1st thing you notice with this 3-inch quad racer is the unique shape! Diatone 2018 GT M3 Plus sports a 143mm wheelbase and the 3-inch props provide loads of power for this unique a "PLUS" design. This design gives the copter more 'clean' air which in theory will give it more speed and better handling.
Fury

F4 Flight Controller
The Diatone GT M3 Plus uses Fury joint designed F4 flight controller. The F4 flight controller uses 8K 6 axis Gyro with built in current sensor.

Power System Specifications
ESC Speed Controller
The new 25A ESC supports Dshot / 600 matching EDGE custom 1408 4000kv silver motors to provide a crazy power to weight ratio.
Supports: Dshot300/600
Input Voltage: 3-4S Lipo
Continuous Current: 20A
Burst Current: 43A (10s)
EDGE Brushless Motors
EDGE 1408 4000V - Edge blue motors provide a crazy power to weight ratio
FPV System
The board camera and TBS Unifix transmitter are a great match. The G1 Sniper CCD provides a great image while the lens allows almost 120 degree angle of view.
Battery Mount
Uses a wider anti slip battery strap to add 50% more strength
Description:
Item name: 2018 GT-M3 RC Drone
Wheel base: 143mm
Color: Titanium
F4 Betaflight:Six-Axis; OSD; 128M Flash; 5V BEC; CURR -Fury F4 OSD
Camera: G1.Sniper CCD Sensor
VTX: TBS Unfiy 5V
ESC: F25HV 4S ESC Dshot600 25A
Motor: Edge racing 1408 4000KV
Support 8K six-axis MPU6000 & 4S Lipo input & CURR
Rated power: 1344W
Peak power: 1548W
Propeller: 3"



The PNP (Plug and Play) version comes without battery, charger, receiver or remote control.

Package included:
1 x Diatone 2018 GT-M3 RC Drone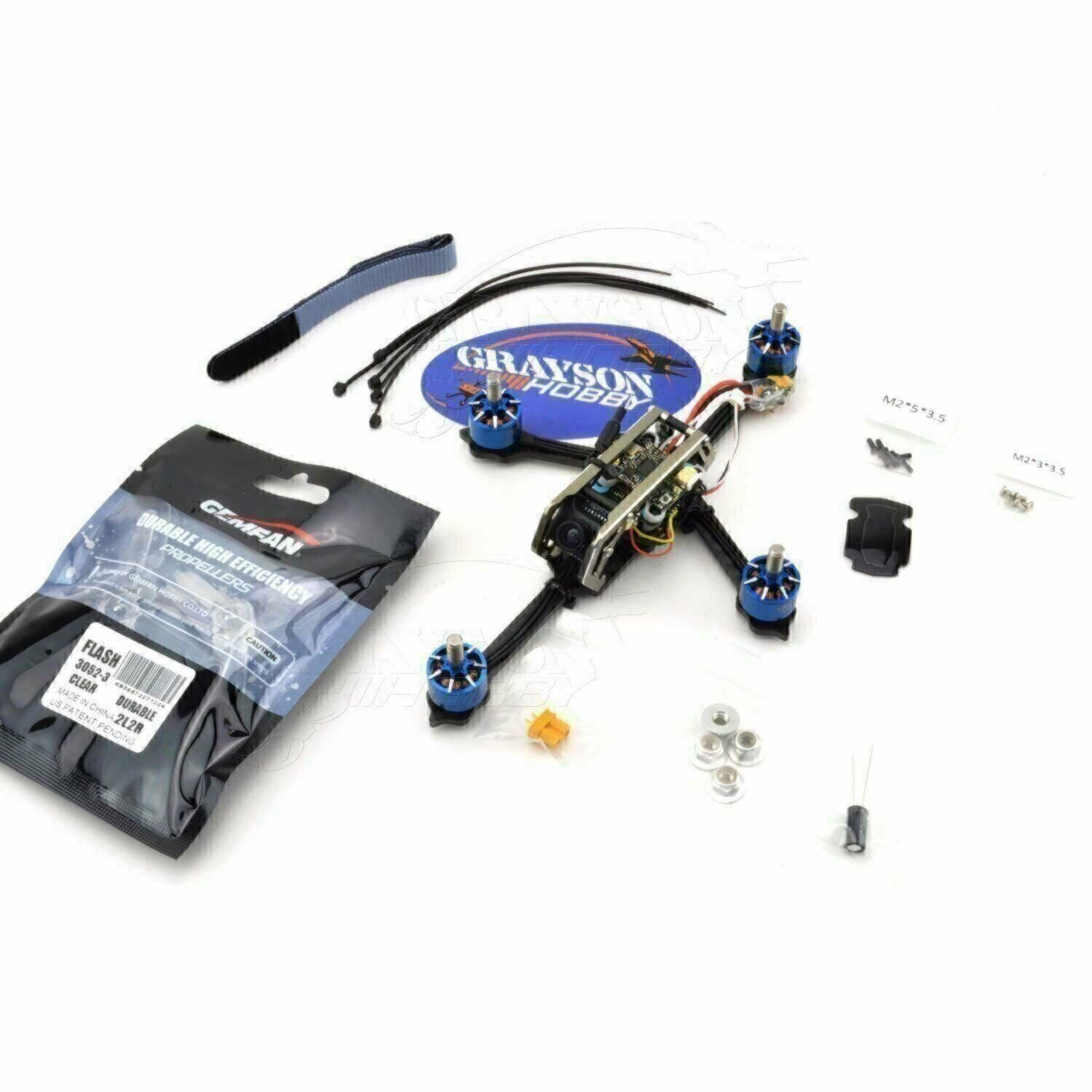 diatone m3 plus
You may also be interested in the following product(s)

Customer Reviews
Great copter, but needs more props in the box. Review by

Thomas von Trott

Fun and unique copter, FAST!!!!
nice in the air. But for what you pay for it Diatone could do better with accessories. Only one set of props in the box is pretty crappy for almost $200. And you will at the very least mangle props. With that prop straight out in the front it will be the first thing into the tree branch. I mangled a prop in my first encounter with a tree. The quad still flew, but the mangled prop gave weird vibrations. They are cheap on Amazon, but still, for the price of the quad, Diatone could have provided at least 2 full sets of props. And zero documentation in the box. Still a great quad! (Posted on 3/7/2018)